The man who finds a wife finds a treasure, and he receives favor from the LORD.   Proverbs 18:22 NLT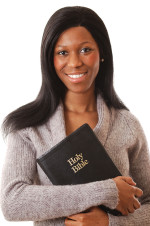 This series is for women of different ages and all walks of life.  These stories of women in the Holy Bible share valuable lessons about how their stories of challenges and triumphs are still relevant and encouraging for us today.
Woman are a precious treasure to God and the Bible tells the stories of many women; good and bad; virtuous and vixens; married and single.
Women need and desire to be loved in a way that makes them feel accepted, appreciated, worthy, respected, honored and desired. Some women become so desperate for love that they seek love everywhere except the true source – Jesus Christ.
Whether a woman is married or single, there may be times when her heart is desperate for love.  Sometimes, a married woman can feel even lonelier than a single woman when her husband is distant, detached or chronically ill.  A single woman may feel like her desire for a husband and children will never be fulfilled.
There were many women in the Bible that yearned for love, connection, a family and security.  Some took drastic measures to attain these things, some just did whatever they had to do to survive and some followed and trusted God who showed His faithfulness toward them.
These Bible stories demonstrate God's love for women.  They are dramatized by Arletia Mayfield aka The Prophetic scribe in present day language to help the viewer or listener relate to women that lived in a very different time and culture than ours, but had many of the same issues, feelings and concerns that we have today. These stories demonstrate that the Word of God is just as current and relevant today as it was in biblical times, and there is eternal wisdom connected to every story about every woman in the Holy Book.
Blessings, The Prophetic Scribe